Ocean
This is the page description.
— Southeast Alaska—
Our passion lies somewhere between the vast open waters of the ocean and the rugged, snow-capped mountain peaks. It's the best of both worlds. In the summer, we are on the water in Southeast Alaska, catching the fine folks of Southwest Colorado some delicious and nutritious seafood to fuel your active lifestyles.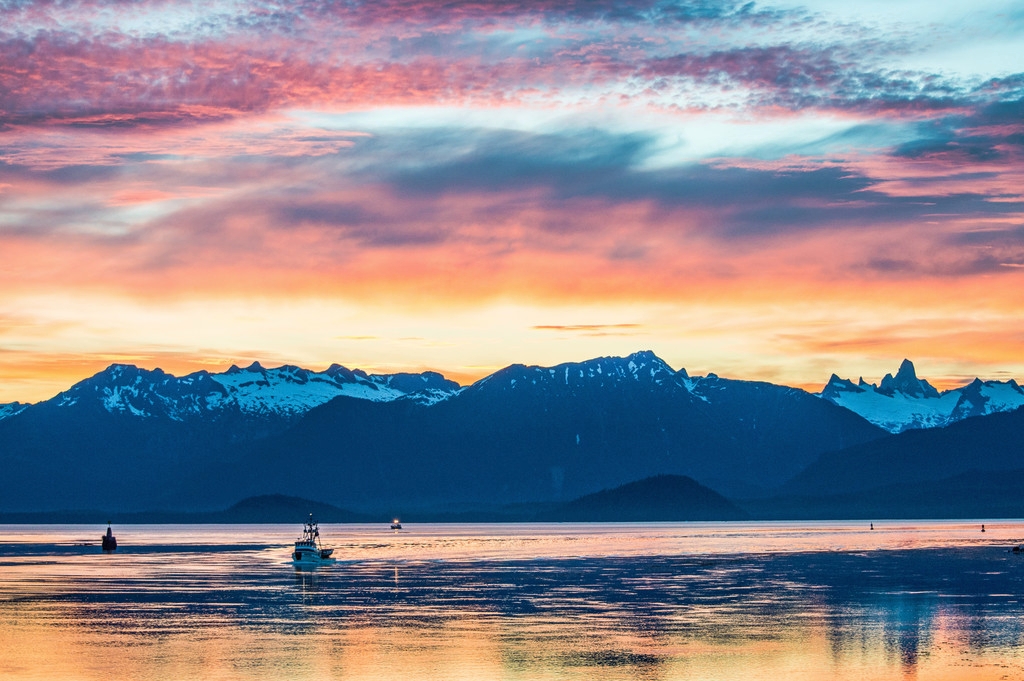 The Silver Wave Fishing Vessel (F/V) fishes salmon in Southeast Alaska, home to one of the best-managed, sustainable fisheries in the world. Sustainable fishing practices maintain healthy populations of ocean and freshwater wildlife without compromising the surrounding ecosystems.
A true waterman at heart, all it took was one summer fishing in Alaska for F/V Silver Wave owner, skipper and co-founder of Silver Wave Seafood Co., Eric Macias, to discover his lifelong career. This will be his 12th season salmon fishing in Alaska, and his 7th season as a SE AK permit holder and owner of a 58ft. limit seiner fishing vessel. In the off-season, he lives in Durango, but is in constant search of powder days and the perfect set of surf waves.
Our Fishing Vessel (F/V), the Silver Wave is a soulful 1967 wooden fishing boat. She has a lot of grit, charm and beauty. Her trusty aluminum skiff, which directs the boat's net to bring in the catch, is aptly named the 'Silver Surfer'. In Alaska, "Silver Wave" is when a large shoal of Coho Salmon (also known as "Silvers") swim together in full force to create a wave, a Silver Wave.